Fr. Ken Geraci
Fr. Ken Geraci, CPM, lived the life of the prodigal son for most of his young adult life. Raised in a nominally Catholic family, who only lived the externals of the faith, Fr. Ken left the Catholic Church for many years. During that time he earned a business degree and worked as a business profession in Advanced R&D and software testing; a few years into his career he joined a few of his co-workers in establishing a $4.5 million Internet software company. Focused on money, fitness, and success, he made little room for God; but God did not give up on him. During this journey, God presented him with challenges that forced him to question his personal beliefs and the question "What is Truth?" Through a series of conversions, years of struggle, study and questioning, Fr. Ken found his way from agnosticism, to non-denominational Christianity, and ultimately back to the Catholic Church.
Fr. Ken joined the Fathers of Mercy in 2006 and was ordained in 2012. For two years, he served as an associate pastor of a medium sized parish and currently serves as a Missionary, webmaster and vocation director for the Fathers of Mercy. Fr. Ken has a great understanding of the personal and societal pressures that individuals face and knows what it is like to "hate coming to church." His mission talks are for people of all levels of faith; from those who are madly in love with Jesus to those who struggle with church and religion.
Fr. Geraci is the author of two books, "Why Be Catholic" published 2021 by TAN Books and "Spiritual Warfare & Divine Mercy" publishing in late 2023.
Fr. Ken Geraci's Recent Posts
This priest was vesting for Mass and noticed his reflection in the image of Jesus. He noticed that h...
Obituary – Fr. Thomas Sullivan, CPM Fathers of Mercy Priest Fr. Thomas Edward "Tom" Sullivan, C...
Fr. Ken Geraci's Recent Podcasts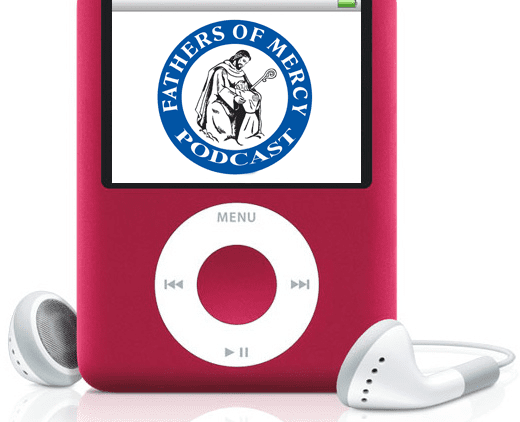 Mercy is justice tempered by love ... Fr. Ken Geraci preaches on Jesus Christ The Divine Mercy....
Fr. Ken Geraci's Recent Products
The 94 page book "Why Be Catholic?" is adapted from the preached Parish Mission given by Fr. Ken Ger...
5 Conferences on 5 CDs or 5 MP3's (Digital Download) Conference Titles: "Does God Exist? Is Jesus...